Hi, I'm Blogging Brandi!
Welcome To RVersity!
YOUR SUPPORT GOES A LONG WAY IN ALLOWING ME TO KEEP UP THESE EFFORT-INTENSIVE STORIES. WHETHER THAT'S THE ENTERTAINMENT OR THE INFORMATION. IF YOU LIKE WHAT YOU SEE, THERE ARE LOTS OF WAYS YOU CAN SHOW YOUR SUPPORT.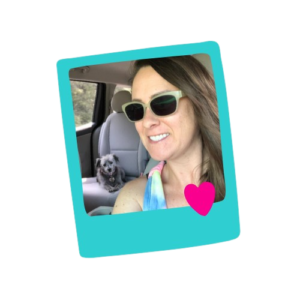 SUBSCRIBE & SHARE
Most importantly, SUBSCRIBE to my RVersity YouTube Channel and hit the bell icon to be notified every time I post a new video! Then, Like, Comment, and SHARE it with someone you know who would also LOVE it! Sharing is caring and the ultimate social love. Share my posts and videos by email, pin them, and post them on whatever virtual corner of the internet you hang out at. You can Find me in my RV @RVersity and go BTS getting more personal with me @BloggingBrandi on YouTube!
SUBSCRIBE On YouTube!
SHOP MY STORE
An easy way to get the gear you need and put money in my production fund without costing you extra. When I find a product I love, I add it to my store. If you click my affiliate links, shop as normal, and purchase within 24hrs of clicking over from my site, I'll receive a few pennies too! The best part is: sometimes my affiliates offer extra discounts for you too!
SHOP My Store!
TIP JAR!!!
A couple of bucks pays for a video upload, a few more buys me a drink while I wait! Use the tip jar button below. I'll toast to you while I upload my next video. Plus, secretly I celebrate wherever I am around the world every time a donation is made. You can PAYPAL me ANY AMOUNT you feel necessary from $1 to $1Million and up! 😉
SEND ME A TIP! >> PayPal Me