In this video, I'm taking you on a tour of my RV Kitchen and showing you all of my Best RV Kitchen Accessories. If you've been wondering how to set up an RV kitchen and not sure what all the RV Kitchen Essentials are that you need, then this video is for you. You'll see just how to organize an RV kitchen and find out which RV Kitchen Gadgets save space, time, or money!
RV Kitchen Accessories Checklist
I've created a RV Kitchen Essentials Checklist that has everything you need to help with RV Kitchen Organization and RV Kitchen Storage. I usually get all of my Motorhome Kitchen Accessories on Amazon, where you can find tons of RV Kitchen Storage Accessories. Download my Rv Essentials Checklist below.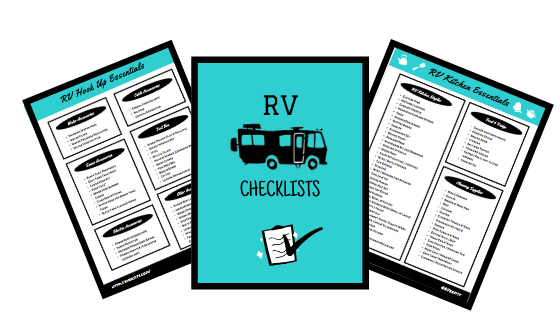 ---
Here is a list of all my kitchen essentials with links:
RV Kitchen Accessories
Foil, Parchment Paper, Plastic Wrap
Paper Plates, Cups & Silverware
---
Food & Fridge
Sauces / Condiments
Cooking Spices
Baking Soda
Vinegar
Salt & Pepper
Food & snacks
Coffee / Tea (+ any filters needed)
Cooking Oil
---
Cleaning Supplies
---
Download the RVersity App