IS RV LIVING FULL TIME WORTH IT? If you want Less Junk, More Journey and the freedom of the open road then you might be wondering: Is Full Time RVing Worth It? It's been one year since I bought my new 2018 Thor Outlaw 37RB Class A toy Hauler motorhome to start living on the road. Yes, RV Life full time!
The Truth About Full Time RV Living: the first 6 months of full time rv life will have you pissed. After 1 year of living in an rv, you'll learn a few lessons. But, after 18 months of rving full-time you'll have a few confessions to make. You need to start Preparing yourself for rv life now because there is a good and dark side of RV living full time.
Today, I'm sharing my thoughts on if you should Rv fulltime or not. Living in a house and moving in an RV has its spiritual, mental, and physical challenges. These are the pros and cons I wished someone had warned me about before I was 6 years into RV Living (aka Living in an RV full time).
---
RELATED VIDEOS
---
Learn How To RV Like A Pro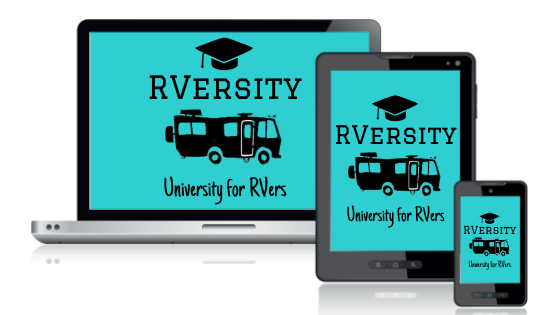 ---
💰 WANT TO WORK WITH ME?
I have worked with tons of brands, companies, and publications. (I.e. promotional partnerships, sponsored trips, website advertising opportunities, speaking event, product & service reviews.) let's chat! info@RVersity.com
---
AFFILIATE LINKS for this video. Thank you for trusting me with my truthful and reliable opinion on any future purchase you may make. I always disclose this information when it is the case. As a friend of #RVersity you allow me to be able to use affiliate/referral links when suggesting items for purchase. As a customer of the products I refer, you help me sustain the time and resources to create content on this channel by generating revenue from your sales. This doesn't affect you in any way in the checkout process unless I've been able to arrange a discount for you that is special from other customers.
---
Hey, I'm Blogging Brandi! Over 5 years ago, I traded my sticks & bricks lifestyle for a life on wheels. Quit my job, sold my house, and everything else, then bought an RV! First, was a Travel Trailer, then Van Life then Motorhome Living. Now, I help people go from feeling overworked, underpaid, and undervalued to living a life of freedom & financial security they love from the comfort of their home on wheels aka Full Time RV Living!
🎓 Learn HOW TO RV Like A Pro Enroll at RVersity
🗣 [JOIN MY SECRET GROUP] Interact with me behind the scenes:
💪 [FREE MASTERCLASS – 45min online training!] Learn My Proven 4-Step "Full Time RV Life Formula" To Get Started Fast & Easy!
---
Wonder WHY I Live Full Time in an RV? Here's (MY STORY)…

🚨 UPDATE: My Full Time RV LIFE IS NOT THE SAME! (What Changed?