HOW TO BUY AN RV – 10 Tips For Buying An RV [RV BUYING TIPS]
HOW TO BUY AN RV [RV BUYING TIPS] In this video, I give a few tips for buying an RV and RV Buying Mistakes You Need to Avoid! If you're First time RV Buyers.. Watch this! RV Advice for New RV Owners to learn about buying an RV and How to purchase an RV (Motorhome, Van, Fifth Wheel, or Travel Trailer)
My first RV was a Travel Trailer, which I flipped on the side of the interstate and totaled. Then, I bought a van which turned out to be a lemon. And, finally I found the right RV for my lifestyle and budget which is a 2018 Thor Outlaw 37RB Toy Hauler. But, along the way I lost a ton of money and had some RV dealerships trying to rip me off. In this video, I'm giving 10 tips for buying an RV and some RV Buying Mistakes You Need to Avoid!
---
Step #1 – Define your Rv Goals
Every RV lifestyle has many things in common, yet each has its own special requirements. You need to choose an RV that is right for your specific needs. You are buying a house and will have to turn it into a home!
How LONG do you plan to use your RV at a time? ( i.e. weekend outings, long vacations, work, or full time living )
How many individuals will be traveling and sleeping in the RV on a regular basis?
Are you planning on hooking up your RV to an external power source like an RV Park, Campground, or House for your water, electricity & sewer, etc… OR are you going to be living completely self sufficient, off the grid dry camping (aka boon-docking).
Step #2 – Become familiar with RV types.
There are two basic types of RVs: Drivable (motorized units) and Towable RVs.
Drivable RVs often referred to as motorized units or motorhomes don't require an additional vehicle to operate. These are an all-in-one house and car. Motorhomes come in Class A, Class B, and Class C models.
Towable RVs do not have their own motor and must be attached or towed with an additional vehicle. These come in Travel Trailers, Fifth Wheels , Pop Up Campers and some in between.
Motorhomes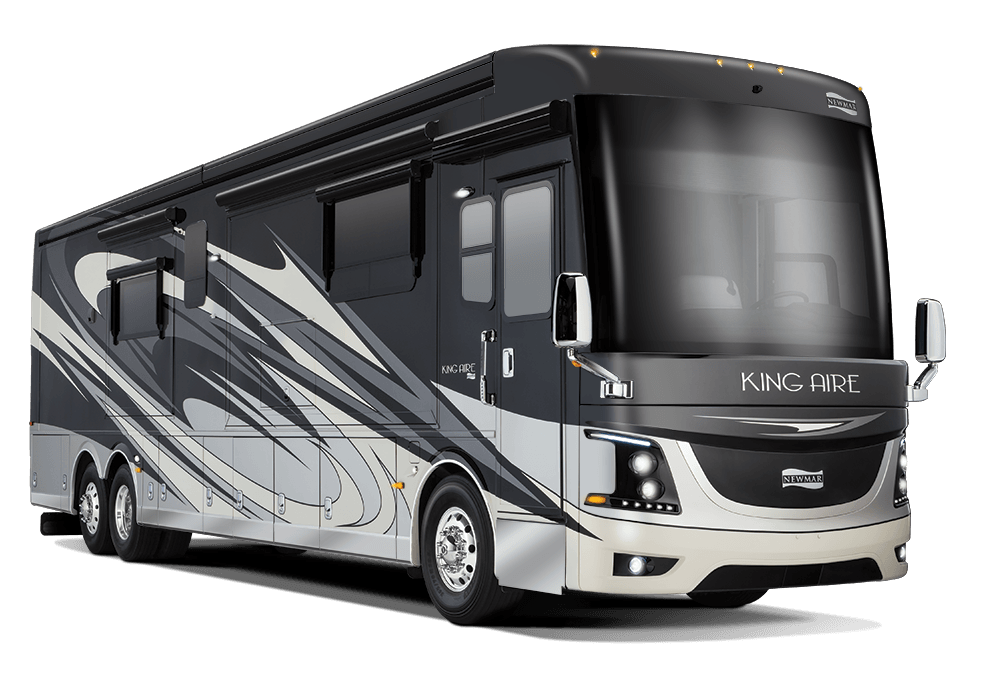 Towable RVs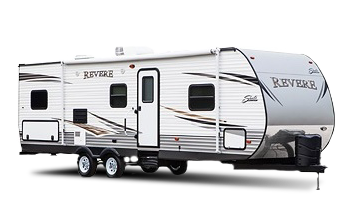 Related:
Step #3 – List RV amenities
As the Rv Industry starts to evolve there are constantly new amenities and upgrades being added. Many manual processes are starting to become automatic with all of the new technical innovations. Some RVs require more work than others. The more bells and whistles the higher the cost. Every amenity within the RV has a direct impact on RV size, weight, and cost. Determine which are a must and which you can live without.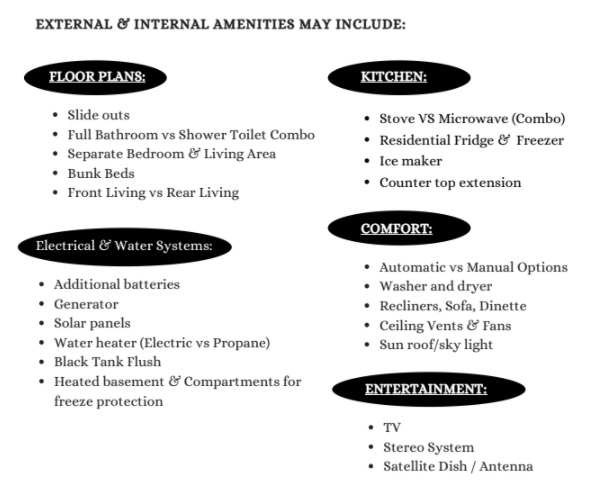 Step #4 – Decide on a budget
The cost of the RV is just one of many additional cost to get set up and stay on the road. The cost to operate and travel must also be factored in and include:
Insurance
Fuel (Gas / Diesel)
Propane
Electric, Water, Sewer
Cable, Wifi, Phone
Service & Maintenance
Step #5 – Rent before you Buy
Although renting is not cheap neither is buying an RV or the cost you will pay to get out of one you hate. Consider renting an RV to test out different models before buying. Drive them, sleep in them then decide which model is right for your RV lifestyle. After all, you are buying a house. Check out sites like RV Share and Outdoorsy to find an RV to rent.
Also WATCH >> HOW TO RENT AN RV – RV RENTAL
Step #6 – Do Your Research
While you are trying to find a long term investment for your hard earned money. The RV dealership employs people to SALE RVs. Taking the time to do some research in person at a dealership and online to expand your knowledge. Buying an RV is not like buying a car. It is an extended process. Plan to visit multiple dealerships and be willing to travel nationwide to drive your RV back home if you want to find the perfect RV at a great price.
Step #7 – Request RV insurance quotes from multiple sources.
You're going to need insurance before you take off in your new house on wheels. Auto Insurance is different than RV Insurance. I would suggest going with a specialized RV Insurance provider and shopping around for the best deal.
Although cost and carriers may differ most quotes are based off of:
RV Type & Model
State in which the policy is issued
Other Vehicles in Household
Driving History of insured parties
Amount of coverage desired
Usage: Full Time vs Recreational
Step #8 – Determine fair market value
Compare what you are buying, selling or trading in to what others are advertising their RVs for. Some great resources to check are forums, dealership websites along with private party sale prices.
RV Buying & Selling Resources:
Step #9 – Inspect before buying new or used.
An RV can come with a lot of problems both seen and unseen. These don't show up on a Carfax report, so you have to know what to look for before you buy. (e.g Water leaks, cracks, generator usage, batteries, tires, etc…) Although there is no way to catch everything until you test out your RV, you should have an inspection checklist.
Download this Pre-Delivery Inspection Checklist to use: Pre-Delivery Inspection Checklist >> www.RVersityApp.com
Most items on this list can be inspected by an average person; for more specialized items such as brakes, engines, etc., consider having a qualified technician do the inspection.
Step #10 – Practice run
Take it for a spin and test EVERYTHING! The more you travel in your RV the faster you find what you are looking for – ISSUES! If you have a warranty, this is a MUST. The manufacturer will require any needed repairs or issues be completed within a specific time frame to be covered.
---
Let's Review:
Step #1 – Define your Rv Goals
Step #2 – Become familiar with RV types.
Step #3 – List RV amenities
Step #4 – Decide on a budget
Step #5 – Rent before you Buy
Step #6 – Do Your Research
Step #7 – Request RV insurance quotes from multiple sources.
Step #8 – Determine fair market value
Step #9 – Inspect before buying new or used.
Step #10 – Practice run
---
RV BUYING GUIDE
Now you know my 10 tips for buying an rv and mistakes to avoid during the buying process! If it's your first time buying an RV (Motorhome, Van, Fifth Wheel, or Travel Trailer) I have an RV Buying Guide you can use as a checklist to help walk you through the process. 📚 DOWNLOAD my RV BUYING GUIDE  👉 http://bit.ly/RVBuyingGuide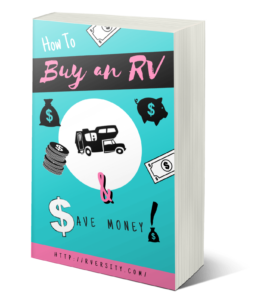 ---
RELATED VIDEOS
Worried about RV LIVING COST?
Other Videos Mentioned:
---
💰 WANT TO WORK WITH ME?
I have worked with tons of brands, companies, and publications. (I.e. promotional partnerships, sponsored trips, website advertising opportunities, speaking event, product & service reviews.) let's chat! info@RVersity.com
---
AFFILIATE LINKS for this video. Thank you for trusting me with my truthful and reliable opinion on any future purchase you may make. I always disclose this information when it is the case. As a friend of #RVersity you allow me to be able to use affiliate/referral links when suggesting items for purchase. As a customer of the products I refer, you help me sustain the time and resources to create content on this channel by generating revenue from your sales. This doesn't affect you in any way in the checkout process unless I've been able to arrange a discount for you that is special from other customers.
---
Hey, I'm Blogging Brandi! Over 5 years ago, I traded my sticks & bricks lifestyle for a life on wheels. Quit my job, sold my house, and everything else, then bought an RV! First, was a Travel Trailer, then Van Life then Motorhome Living. Now, I help people go from feeling overworked, underpaid, and undervalued to living a life of freedom & financial security they love from the comfort of their home on wheels aka Full Time RV Living!
🎓 Learn HOW TO RV Like A Pro Enroll at RVersity
🗣 [JOIN MY SECRET GROUP] Interact with me behind the scenes:
💪 [FREE MASTERCLASS – 45min online training!] Learn My Proven 4-Step "Full Time RV Life Formula" To Get Started Fast & Easy!
---
Wonder WHY I Live Full Time in an RV? Here's (MY STORY)…

🚨 UPDATE: My Full Time RV LIFE IS NOT THE SAME! (What Changed?